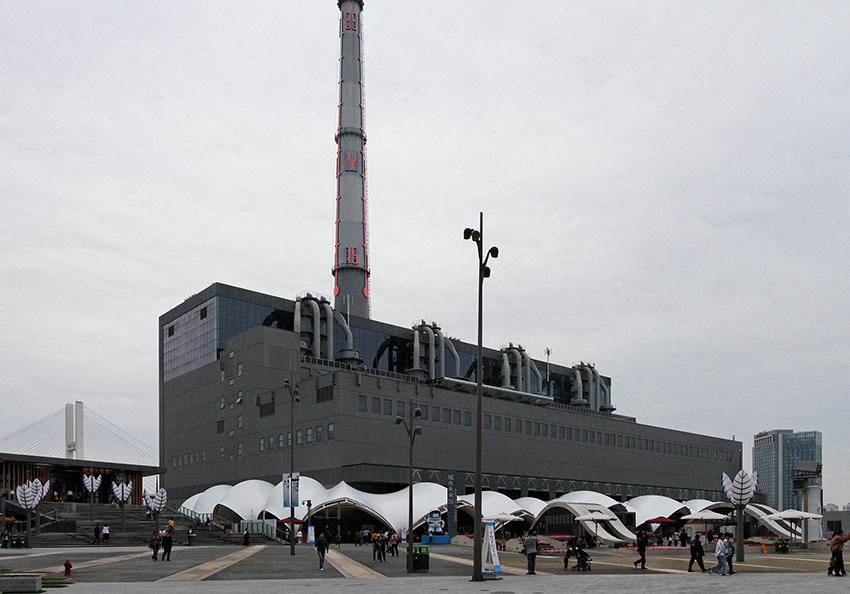 Shanghai Museum of Contemporary Art (Power Station of Art) was established on October 1, 2012. It is the first public contemporary art museum in Mainland China. At the same time, the Shanghai Museum of Contemporary Art is also the location of the Shanghai Biennale.
It is located on the bank of Shanghai's mother river Huangpu River. It covers an area of 42,000 square meters, with an exhibition area of 15,000 square meters. The height of the interior cantilever is 45 meters, and the 165-meter-high Yanchong is both a Shanghai landmark and a special exhibition space.

The Shanghai Museum of Contemporary Art was reconstructed from the original Nanshi Power Plant. It not only witnessed the city's transformation from industry to the information age in Shanghai, but also said goodbye to the past that was overwhelmed by energy. Its rough and unruly industrial architectural style provides rich possibilities for artists' whimsical ideas.

As the "production workshop" of the new urban culture, constantly renewing itself and keeping itself in progress is the source of life for this museum. The Shanghai Museum of Contemporary Art is working hard to provide the public with an open platform for contemporary cultural and art exhibition and learning; to eliminate the barriers between art and life; and to promote cooperation and knowledge production between different cultural and artistic categories.