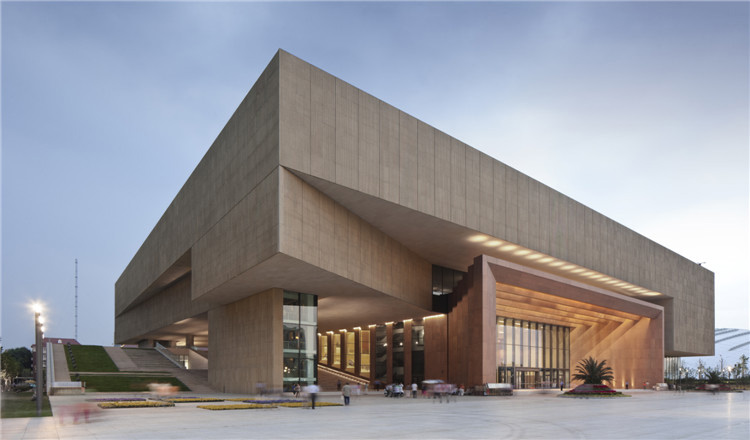 The Tianjin Museum is located in the cultural center at the intersection of Yuexiu Road and Pingjiang Road in Hexi District, Tianjin. It is a large-scale art and historical comprehensive museum that displays ancient Chinese art and the history of Tianjin's urban development. The Tianjin Museum is composed of four series of museums and courtyards in the 20th century, Tianjin Cultural Museum, Social Education, Art, and Expo. In 2004, the original Tianjin Art Museum and Tianjin History Museum were merged and formed, and its predecessor was the Tianjin Museum established in 1918.
The Tianjin Museum's collection features equal emphasis on Chinese art of the past dynasties, modern historical documents, and local historical materials. As of the end of 2014, there are ancient bronzes, ceramics, calligraphy, paintings, jade, seals, writing utensils, oracle bones, currency, and stamps. There are nearly 200,000 pieces of various collections including Dunhuang posthumous manuscripts, bamboo and wooden teeth cornerware, local folk crafts and modern historical documents, and 200,000 books and materials.
It was open to the public for free at the end of 2007 and was rated as a national first-class museum in 2008. It is the national youth patriotism education base.