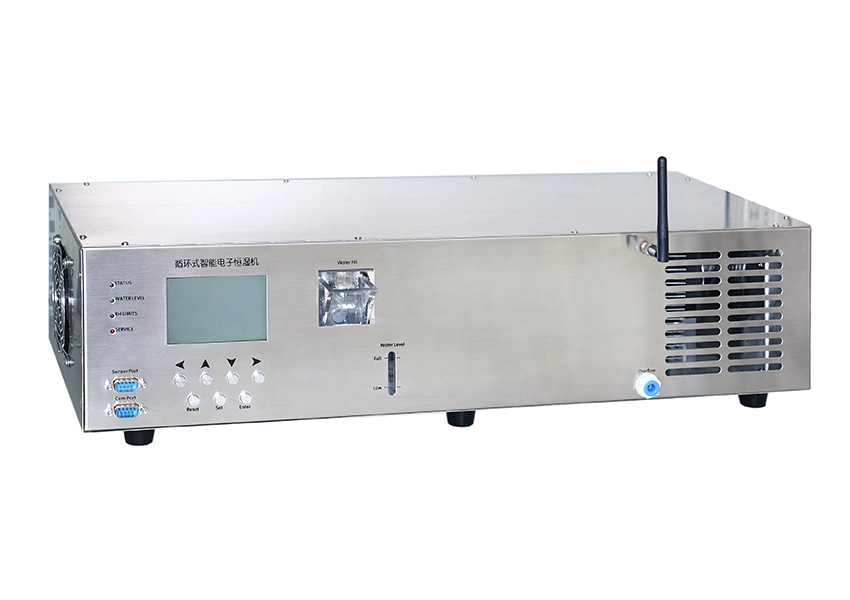 Features
Provide an uninterrupted, effective, gentle and sudden humidity control for small independent display cabinets.
Low energy consumption and high control accuracy.
The constant air flow sends away the volatilized gas from the cultural relics to prevent stratification.
The stainless steel casing is durable, safe and reliable.
The equipment is small in size and can be installed at the bottom or top of the showcase.
Purely physical adjustment, simple operation, reliable use and easy maintenance.
Perfect self-checking function, fault or abnormal situation can prompt alarm.
It can be used as a stand-alone machine or connected to the relevant environmental monitoring system.
specification
Host size: 600MM long X270MM wide X150MM high
Weight: 11.9KG (water tank empty), <13.8KG (water tank full)
Power supply: 220V 47-63Hz 5A
Stable power consumption: 85W when 50% humidity is generated at 21℃.
Maximum working current: 5A
Noise: 45 decibels
Dewatering: Go to the ground and go to the water tray.
Inlet and outlet: 20MM inner diameter
Output capacity: When the working temperature is 15-32℃ and the humidity is 35%-75%, a showcase of ≤15 cubic meters can be controlled (the ventilation rate of the showcase must reach ≤1d-1), and the control accuracy is 1.5%.
Optional: Wireless communication module (for use with intelligent environment monitoring system)
Installation requirements
Installation location: The space under the showcase is 700 long X 450 wide X 300 high, the temperature is 15-32 ℃, and the ventilation is good.
220V 10A power supply
There must be at least one air outlet with an outer diameter of 20MM and an inner diameter of not less than 16MM in the showcase, an air inlet with an outer diameter of 20MM and an inner diameter of not less than 16M, and a hole with an inner diameter of 30MM for the sensor to pass through.
The door of the space under the showcase can be opened for water and maintenance.