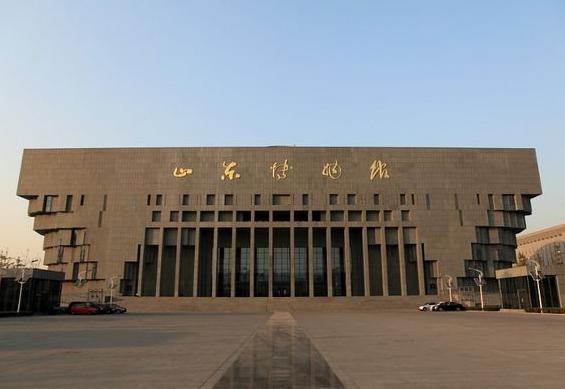 Shandong Museum is located at No. 11899 Jingshi East Road, Lixia District, Jinan, Shandong Province (2 kilometers east of Yanshan Overpass). It was established in 1954. It is the first provincial comprehensive topographical museum established after the founding of New China. It is a highly modernized museum. Large comprehensive museum. The museum has many national-level cultural relics, such as the wall paintings of the Han tomb in Dongping, the bamboo slips of "The Art of War by Sun Zi," Song Gui, and Zheng Xie's Shuangsong Figure Axis, etc. are very precious and have high historical value.
In 1904, the pastor of the British Baptist Church, Wing Enguang, founded the Western Houses. The Western House is located at the former home of the Jinan Mother House of the World Red 4D Society on Shangxin Street, Jinan City. Where the religious groups are located.

In 1942, the East Courtyard, located at the former site of Guangzhiyuan, Guangzhiyuan Street, Jinan City, was established.

In 1954, the Eastern and Western Institutes merged and the Shandong Provincial Museum was established.

From 1954 to 1980, the Shandong Provincial Museum, as the only provincial-level cultural and museum institution in Shandong, undertook the protection of ground cultural relics in Shandong. A large number of field investigations have been carried out, a series of archaeological excavations have been carried out, and a large number of precious unearthed cultural relics have been collected. The number and quality of cultural relics in the embassy's collection have been continuously improved.

In August 1991, the construction of a new museum at the northern foot of Qianfo Mountain began.

It was completed and opened in October 1992.

In December 2005, special research on the site selection, construction land and investment scale of the new museum.

In 2006, the construction of the new Shandong Provincial Museum was on the agenda.

On May 11, 2006, the 67th Executive Meeting of the Provincial Government confirmed the construction of the new Shandong Provincial Museum.

In August 2007, the architectural design plan of the new building was reviewed.

On December 29, 2007, the groundbreaking ceremony for the new museum was held. It kicked off the construction of the new museum.

In June 2010, it was successfully completed.

On November 16, 2010, it was officially opened to the public, and the Shandong Provincial Museum has since changed its name to the Shandong Museum.