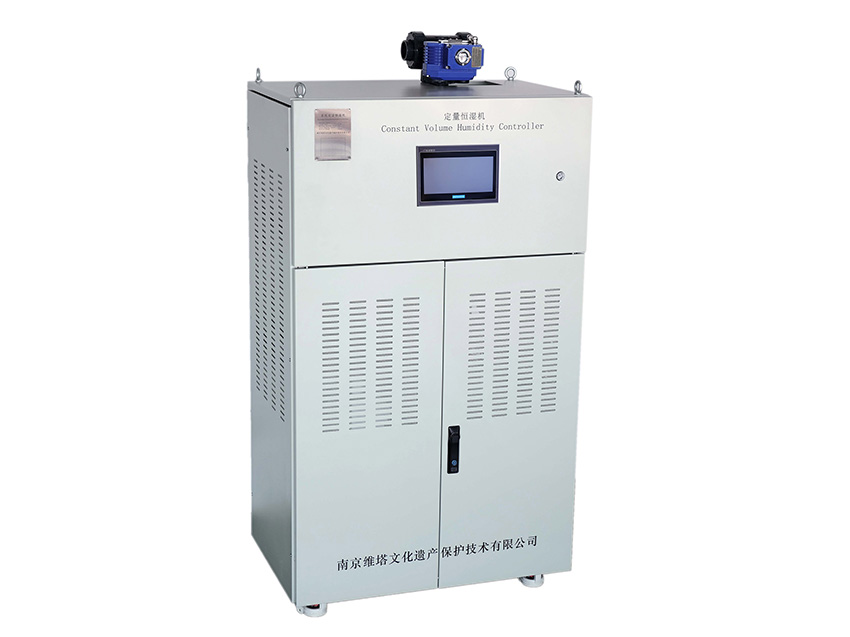 Features
Provide an uninterrupted, effective, gentle and sudden humidity control for single or multiple medium and large display cabinets and open cabinets.
Low energy consumption, stable air flow and high control accuracy.
All-steel frame and shell, durable, safe and reliable.
The output airflow reaches the set range before it is delivered to the showcase. If the airflow fails to meet the standard due to equipment failure or other factors during operation, the equipment will automatically switch to the bypass and no longer deliver to the cabinet to ensure the safety and stability of the airflow.
The positive pressure method sends the gas required by the cultural relics into the cabinet. At the same time, the air filter module is equipped to effectively prevent the polluted gas from entering the showcase.
The continuous positive pressure airflow can continuously squeeze out the volatiles in the cultural relics or showcases, making the environment control in the cabinets more stable and cleaner.
Purely physical adjustment, simple operation, reliable use and easy maintenance.
Perfect self-checking function, can prompt alarm for faults or abnormal conditions.
The equipment comes with a water tank and has an automatic water replenishment function, without manual intervention (the equipment needs to be connected to tap water).
Standard communication module, data gateway and 10-inch touch screen, which can be connected to the intelligent environment monitoring system for networking.
specification
Host size: 900MM long X600MM wide X1625MM high
Weight: <150KG (water tank empty), <210KG (water tank full)
Power supply: 220V 50Hz 30A
Stable power consumption: 8A 220V when 50% humidity is generated at 21℃.
Maximum working current: 23A220V 50HZ.
Display and control mode: 10-inch graphic touch operation terminal
Dewatering: Dewatering from the ground.
Water supply pipe: inner diameter 6MM.
Air filter media: activated carbon / HPFA
Water filtration media: back osmosis / activated carbon
Inlet and outlet: inner diameter 25MM-30MM
Output capacity: at working temperature 15-32℃, RH30%-75%, air flow can be supplied
Showcases ≤100m³ (the air exchange rate of the showcases must reach: ≤2d-1).
Installation requirements
Installation location: 1.8M long X1.5M wide X2M high, temperature 15-30℃, good ventilation.
220V 30A power supply
There must be at least one 25mm air inlet hole and one 30mm hole for the sensor to pass through in the showcase.
There is a drain.
There is tap water supply.