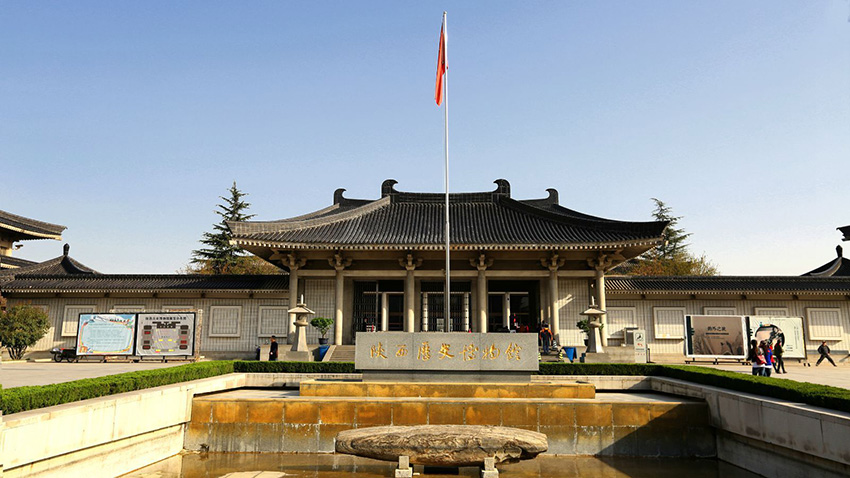 Shaanxi History Museum is located at 91 Xiaozhai East Road, Yanta Province, Xi'an City, Shaanxi Province (northwest of the Big Wild Goose Pagoda). It is the first batch of Chinese "AAAA" tourist attractions and the first large-scale modern national museum in China.
The Shaanxi History Museum was formerly known as the Shaanxi Provincial History Museum established in June 1944. It was renamed the Northwest History Museum in 1950, the Northwest History Museum in 1952, and the Shaanxi Provincial Museum in June 1955. In 1983, according to the instructions of Premier Zhou Enlai during his lifetime, preparations for the construction of a new museum began at the current site. The ground broke in the summer of 1986. It was officially completed and opened on June 20, 1997, with its current name.

In 2008, the Shaanxi History Museum was rated as a national first-class museum, and in 2009 it was determined as a national key museum jointly built by the central and local governments. The museum area covers an area of 65,000 square meters. The building area is 55,600 square meters, the cultural relic storage area is 8,000 square meters, and the exhibition hall area is 11,000 square meters. The collection of cultural relics ranges from simple stone tools used in the initial stage of ancient humans to various artifacts in social life before 1840, spanning more than one million years. The cultural relics are not only large in quantity and complete in variety, but also high in taste and wide in value.

The appearance of the Shaanxi History Museum building deliberately highlights the style of the prosperous Tang Dynasty. Since ancient times, Chang'an has been the capital of emperors. In history, thirteen feudal dynasties, including Zhou, Qin, Han, Sui, and Tang, have built their capitals here. It has a wealth of underground and cultural relics. The unique historical and cultural features of Shaanxi. After the completion of the Shaanxi History Museum, it will collect more than 370,000 precious cultural relics unearthed in Shaanxi.