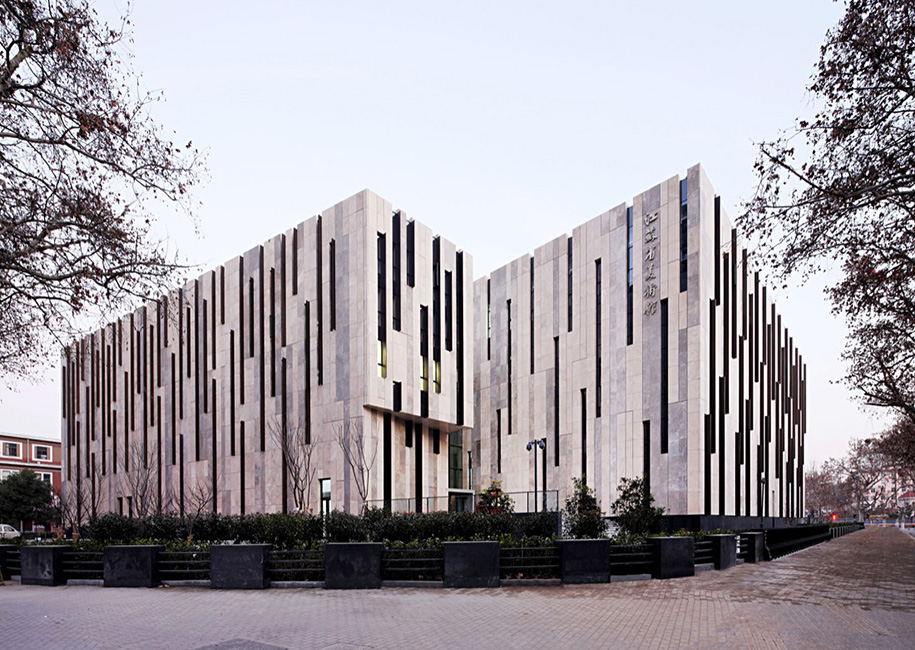 Jiangsu Art Museum was founded in 1936 (the 25th year of the Republic of China). It was the first national art museum in modern China and the beginning of the development of the National Art Museum. The first batch of national key art museums, from 1936 to 2015 It has a history of nearly 80 years. Now there are two pavilions, the old pavilion and the new pavilion, both of which are located on Changjiang Road, Nanjing. With a total construction area of 40,000 square meters, it is the first batch of national key art museums, and the old museum is a cultural relic protection unit in Jiangsu Province.
The collection is mainly modern and modern art works, both ancient and modern at home and abroad, and the planning focuses on the collection of the works of representative painters of the "New Jinling Painting School". There are nearly 10,000 pieces in various collections, of which Chinese paintings are the most abundant, including works by Ming Wumen School, Four Kings of the Early Qing Dynasty, Jinling Eight Schools, Yangzhou Eight Eccentrics, Shanghai School of Painting, New Jinling School of Painting, and works by famous artists in the 20th century . In addition, it also collects a large number of prints, Chinese oil paintings, Chinese watercolor paintings, contemporary calligraphy, folk art and other fine art works.

The new museum of Jiangsu Art Museum has international standards and characteristics of the times, and its functional settings, equipment configuration, architectural decoration and other standards have reached the first-class level. It is an important place for art collection, research and exhibition in Jiangsu and even China, and it has become an art information dissemination and domestic and overseas. Activity center for cultural exchanges.