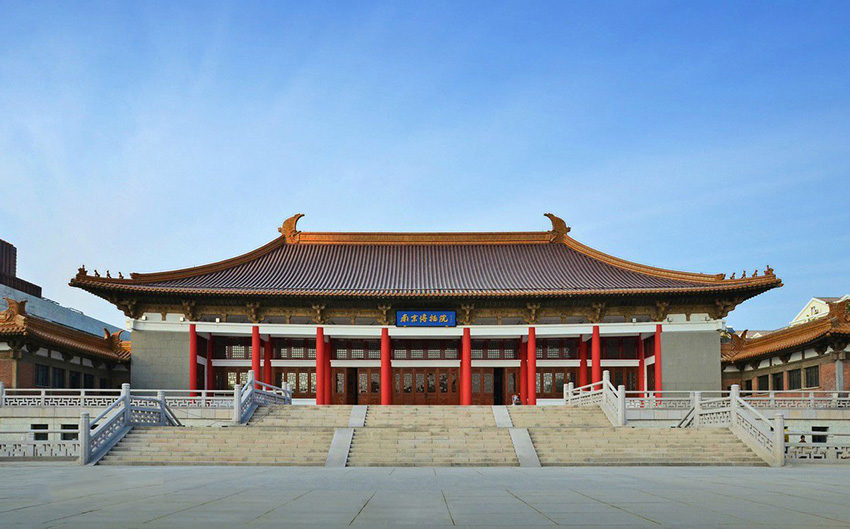 Nanjing Museum is one of the three major museums in China. It is located at No. 321, Zhongshan East Road, Xuanwu District, Nanjing. The large-scale comprehensive museum is a large-scale comprehensive national museum and a national comprehensive museum of history and art. It is now a national first-class museum, the first batch of national museums jointly built by the central and local governments, a national AAAA-level tourist attraction and a national key cultural relic protection unit.
The Nanjing Museum covers an area of more than 130,000 square meters, with a "one hospital and six museums" layout, including history museums, special exhibitions, digital museums, art museums, intangible cultural heritage museums, and Republican Pavilions. In addition, the institute has "six" research departments, namely, the Archaeological Research Institute, the Cultural Relics Protection Research Institute, the Ancient Architecture Research Institute, the Exhibition Art Research Institute, the Intangible Heritage Protection Research, and the Ancient Art Research Institute.

As of 2010, Nanjing Museum has more than 420,000 pieces (sets) of various collections. The number of collections ranks among the top three in China, ranging from the Paleolithic period to the contemporary era; both national and regional; both the palace Handed down, there are archaeological excavations, and some are collected and donated by society. They are all treasures of the past dynasties and treasures that have attracted the attention of academic circles at home and abroad. Bronze, jade, ceramics, gold and silver utensils, bamboo and wood horns, lacquerware, silk embroidery, paintings and calligraphy, seals, monumental sculptures and other cultural items are readily available, and each variety has its own historical series.